This is just a small selection of my turnings. New ones are being created all the time and so if you donít see something you like feel free to contact me as I also undertake bespoke commisions.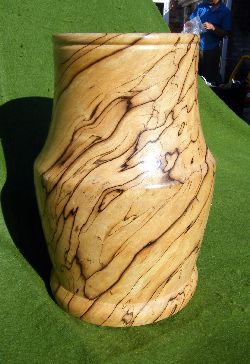 Spalted Beech
Vase (6" x 6" x 10")
Possibly my favorite piece. It has quite a story behind it which I hope to add to the website sometime soon.
POA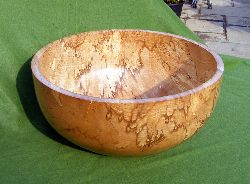 Spalted Beech,
Turned bowl (16x16x8")

POA.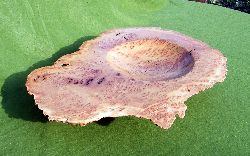 Burr Oak,
Turned bowl (14 x 8 x 4")
POA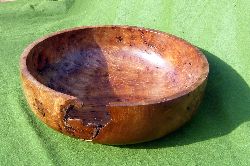 Burr Elm,
Turned Bowl
POA (13" x 13" x 4")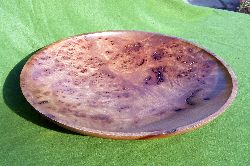 Burr Elm
Turned plate
(13" x 13" x 2.5")
POA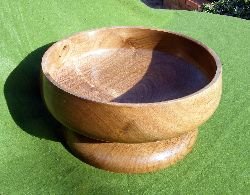 English Walnut,
Turned Bowl (11" x 11" x 5") This is a beautiful shape for a fruit bowl
POA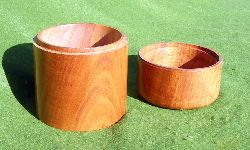 English Plum
Turned contained/box. This makes delightfull 'pop' when the lid is pulled off. ~ 8" high.
POA
Wood Turning
I have been turning wood for far longer than I care to remember.
The items shown on the left are just a small sample of the wide range of items I have for sale.
I also undertake turning on a bespoke basis and can turn large, or small, Items to your specific requirements made out of a specific type of wood.
As well as a bespoke turning service I also repair or recreated broken wooden items to match existing wood.